Discover the benefits of membership that extend well beyond our program discounts. You'll have access to networking opportunities and valuable resources and tools that will help you advance your organization. Connect with professionals who share your vision and commitment - CSCC members are passionate about their professions and are eager to share fresh ideas, lessons learned and proven practices.
Membership in the Chicago Southland Chamber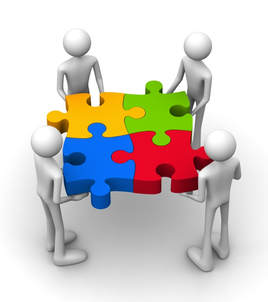 ​Joining the Chicago Southland Chamber will provide you with instant access to one of the largest regional business networks available. We are the strongest, most active business advocacy group in the Southland, with a professional staff and membership base consisting of the region's and nation's top policy experts, lobbyists, lawyers, and communicators.
Dedicated to our members' growth and prosperity, we can help grow your business, connect you to leaders and legislators, and provide valuable savings on benefits and services. Explore the following membership opportunities and discover the many advantages of belonging to our influential organization.
The Chicago Southland Chamber is the region's largest business organization representing the interests of more than 5 hundred businesses of all sizes, sectors, and industries. Our members range from mom-and-pop shops to leading industry associations and large corporations. They all share one thing in common—they count on the Chamber to be their voice locally and in Springfield, IL.
Volunteers are not only necessary to meet the chamber's mission, but there are also personal benefits in getting involved. They include: developing leadership skills and growing your self-confidence; increasing your circle of business contacts; receiving publicity and recognition; and making a difference in our region.  Participating in a committee or being a resource to one has many rewards – see what the Chamber can do for you and what we can do for each other.​
The Chicago Southland Chamber is all about the success of employers and their businesses and we take joy in sharing your journey with others throughout the community. Our scope of work revolves around three pathways - advocacy, involvement and resources for member businesses. Our job is to assist businesses in connecting with programs and services that are relevant for their business needs. As such, all members receive access to the Small Business Advocacy Council, US Chamber of Commerce and Illinois Retail Merchants Association.